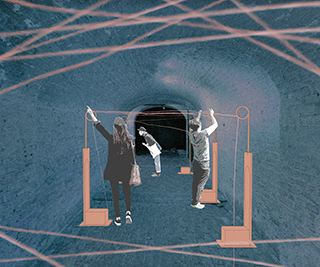 It's daring to take risks in design, and talking about them when it all goes pear-shaped is even more gutsy. Fail Better Talks gives voice to four intrepid speakers to speak candidly of the worst work they've ever created and, more importantly, what they've learned from it.
There's no greater hindrance to the creative process than a crippling fear of failure, so let's crush our trepidation with a series of hilarious anecdotes, a touch of schadenfreude and lots of laughter. Fail Better advocates more risk taking in design. After all, what is the worst that could happen? You could end up being one of our speakers.
This talk is a Rooting Failure exhibition associated event – click here for more info about the exhibition
FREE – but pre-booking is essential

This event will take place via Zoom. All ticket holders will be contacted with details of how to access the zoom link, a few days prior to the event. Please ensure you give correct contact details when booking.
Fail Better Talks X Rooting Failure