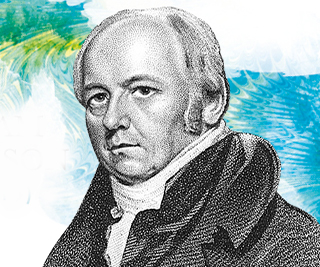 A conversation with the ghost of William Nicholson, 1753-1815, buried in St George's Gardens
At the turn of the eighteenth century, the Georgian polymath William Nicholson (1753-1815) changed the course of history when he launched his eponymous philosophical journal and split water with electrolysis – the technique which underpins the hydrogen fuel cell.
From his grave in St George's Gardens, Nicholson's ghost will be joining his biographer, Sue Durrell, and the Ucell energy team from University College London for a walk and conversazione to reminisce about his life at the crossroads of Georgian arts, literature, science, and commerce, and to discuss the importance of his discovery.
Ucell is the electrochemical energy outreach group at UCL, and a team will recreate Nicholson's experiment of 1800 and demonstrate how this translates into the clean energy generation concepts of the future.
Online event – for live event on Sat 17 Oct see here.
Tickets: £5

This event will take place via Zoom. All ticket holders will be contacted with details of how to access the zoom link, a few days prior to the event.
In Conversation with Mr Nicholson – fine print, foresight and fuel cells