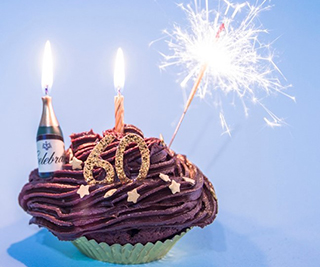 Contemporary London (pre or post Covid). Timid, Lynn is rattling around alone in the terraced house she inherited from her mother, only venturing out to work shifts as a hotel cleaner; Jack, a recent widower, gay and HIV positive, finds himself on the singles market again after 35 years and at the mercy of dating Apps. Alec, divorced with a grown up family he rarely sees, can't define himself as anything other than the 20 year old punk who easily pulled the birds forty years ago.
As these three Londoners enter their seventh decade, each has an encounter which shifts how they see themselves. From that moment on they stop being trapped in and defined by their past lives, and instead begin to envision the future through a new found identity.
A new play by writer Bren Gosling. Serious drama with comedy elements.
Suitable for ages 16+
No interval
Tickets: £12 (£10 conc)

Due to current government restrictions on gatherings and social distancing requirements tickets for Invisible Me are currently only available digitally (via zoom) for this event. Should government advice change and we are able to invite a live audience to this event, those who have already booked will be contacted and invited to join the in-person audience. If we have to limit the capacity of the live event, due to social distancing restrictions, those that booked first will be offered a seat in the first place i.e. if the capacity is 20 then those that booked the first 20 tickets will be offered a place in the live audience. If you are offered a place in the live audience but would prefer to watch digitally rather than in person then that is fine and the 'live ticket' will be offered to another booker.