In Music and Renewal world class musicians – Andres Ticino percussion, Kuljit Bhamra MBE tabla and the Alkyona String Quartet – offer a creative take on the meaning of renewal for us all with Classical and World music from India, South America and Europe. The programme features an innovative mix of music from Ravel to Ligeti, improvisation on Tabla and percussion, new works for the whole ensemble and inspirational video art by local artists as we explore how music helps us to renew in mind body and spirit.
NW Live Arts welcomes the opportunity to collaborate with the Bloomsbury Festival. We are a Camden based arts organisation curating concerts of classical and world music in community venues, each one exploring an important social theme. Alongside we run creative community workshops and participants in the workshops are invited to present their work in our concerts. The video artists featured in Music and Renewal developed their work in workshops facilitated by artist Antonia Attwood at The Free Space Project – Arts and Wellbeing Charity based at Kentish Town Health Centre.
Tickets: £12 (£10)

Due to current government restrictions on gatherings and social distancing requirements tickets for Music and Renewal with NW Live Arts are currently only available digitally (via zoom) for this event. Should government advice change and we are able to invite a live audience to this event, those who have already booked will be contacted and invited to join the in person audience. If we have to limit the capacity of the live event, due to social distancing restrictions, those that booked first will be offered a seat in the first place i.e. if the capacity is 20 then those that booked the first 20 tickets will be offered a place in the live audience. If you are offered a place in the live audience but would prefer to watch digitally rather than in person then that is fine and the 'live ticket' will be offered to another booker.
This event is supported by –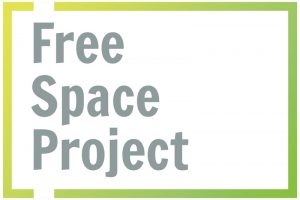 Music and Renewal – NW Live Arts