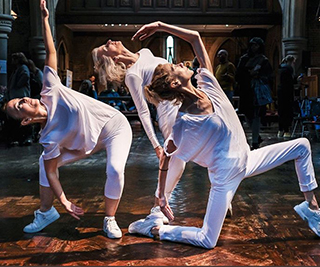 Seeing Earth shows how we landed on the moon and saw Earth for the first time. It takes the elements of Earth, Air, Sun Sea shows their beauty and questions the future. Have we let the planet down? After only fifty years since the moon landings is the Earth in an irretrievable breakdown thanks to our careless behaviour?
FREE – but pre-booking is essential

Due to current government restrictions on gatherings and social distancing requirements tickets for Seeing Earth are currently only available digitally (via zoom). Should government advice change and we are able to invite a live audience to this event, those who have already booked will be contacted and invited to join the in person audience. If we have to limit the capacity of the live event, due to social distancing restrictions, those that booked first will be offered a seat in the first place i.e. if the capacity is 20 then those that booked the first 20 tickets will be offered a place in the live audience. If you are offered a place in the live audience but would prefer to watch digitally rather than in person then that is fine and the 'live ticket' will be offered to another booker.
Seeing Earth – Lunar Salute Dance Company