FESTIVAL TEAM
Festival Director – Rosemary Richards (team profile)
Artistic Associates – Bill Gee and Orit Azaz
Senior Programme Manager – John-Paul Muir
Programme Manager – Avni Patel (team profile)
Operations Manager – Melanie Wilson
Associate Production Manager – Jonathan Bartlett
Production Manager, Events – Jessica Hudsley
Marketing Manager – Claire Bowdler
Press and PR Representative – Flavia Fraser-Cannon, Mobius Industries (e-mail flavia@mobiusindustries.com)
Designer – Gillian Allmark
Marketing and Admin Officer – Nicole Atkinson
FESTIVAL PATRONS
Her Grace The Duchess of Bedford
Professor Michael Arthur , President and Provost of UCL
The Rt Hon Keir Starmer QC MP
"The Bloomsbury Festival has succeeded in drawing together a multiplicity of local people, institutions and organisations large and small to showcase the enormous pool of talent, commitment and enthusiasm that lies within Bloomsbury's boundaries". The Duchess of Bedford – Patron
OUR BOARD OF TRUSTEES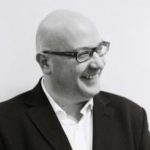 Professor Maurice Biriotti (Chair)
Professor Maurice Biriotti is the Chief Executive of SHM and a Founding Trustee of the SHM Foundation. Until 1996, Maurice was a full-time academic, working at the Universities of Cambridge, Birmingham and Zurich. His published work covers literature, philosophy, anthropology and the dynamics of cultural change. He left academia to set up SHM, a strategy and insight consultancy based in London, that he leads as its Chief Executive. SHM grew out of the insight that human motivation is at the root of all business success and is critical to business innovation and the delivery of competitive advantage. Maurice has applied this insight successfully across both the public and private sectors and it remains at the heart of all of the work the company carries out. He continues to maintain close ties with academia, holding posts at University College London and Yale University. Beyond SHM, Maurice Biriotti is the Chair of the cross-party political movement More United, as well as the Chair of Spitalfields Music and a Trustee of Body & Soul.
Kate Anderson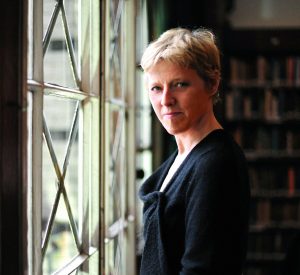 Kate Anderson is a creative producer and strategic arts leader.  Kate was recently appointed as Head of Cultural Programmes and Partnerships for The Royal Docks where she is responsible for establishing a new cultural programme and infrastructure for London's only Enterprise Zone.  For the last five years Kate has been Festival Director of Bloomsbury Festival which she relaunched in 2015.  Prior to Bloomsbury Festival Kate was Executive Director/joint CEO of Southampton's Nuffield Theatre for twelve years.  A producing theatre working at different scales and touring, during Kate's tenure the Nuffield won a tender to run the performing arts in Southampton's new arts complex which opened in 2018.  Earlier roles included work with Scarlet Theatre, Richmond Theatre and ENO.  Kate is founding co-director of Ingenious Purpose Theatre Company and is also on the Board for Think Tank Theatre (Streatham Space Project).

Stella Bruzzi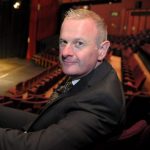 Tim Coker
Tim Coker is a composer, theatre director and teacher. He is currently Artistic Director of The Festival on The Close and Macready Theatre in Rugby. He is also head of the Department of Theatre and Performing Arts at Rugby School. Tim has degrees from the universities of Manchester, Royal Holloway University of London, Reading and the Royal Birmingham Conservatoire. He has a PhD in Contemporary Music & Shakespeare and is published by EditionHH. His music has been performed in festivals and concert halls across the country as well as abroad and by some of the country's leading ensembles. For more information please visit www.timcoker.co.uk. Tim is a member of the Creative Industries Federation HE and Skills Working Group and specialises in arts advocacy across educational sectors.
Joe Hancock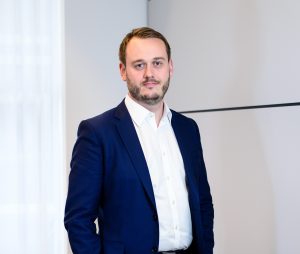 Joe Hancock is a Partner and Head of Cyber at Mishcon de Reya LLP. He has worked across a number of sectors, helping businesses manage technology risk and deal with digital issues. He is passionate about new technology and its impacts on society. He holds an MBA from the University of Warwick.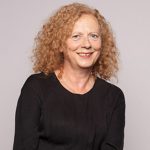 Gill Henderson
Since 2015, Gill Henderson has been Cultural and Communities Partnerships Manager at London College of Communication. She studied English and Drama at Glasgow University and began her film career at the British Council supporting independent filmmakers and artists. She left to pursue a portfolio career as producer and film festival programmer before directing Birmingham International Film Festival and then heading up Broadway, Nottingham's media centre. Back in London, she led regional film development agency LFVDA running production, training and exhibition support schemes and European funded media programmes. She was Director of FACT in Liverpool and the innovative CreateKX project in Kings Cross, then consulted for a range of clients including Central St Martins, House of Illustration, Wellcome Trust and Pacitti Company. From 2010 to 2018 she was Chair of Lux, the international agency supporting artists' moving image.
Nicole Logan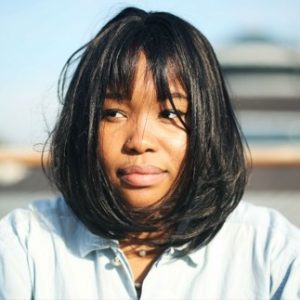 Nicole Logan is a cultural strategist and producer, working across: audio, events and artist management. Over the past 7 years Nicole has worked with: the BBC, Ambassadors Theatre Group, Sonia Friedman Productions, Radio 1/ 1Xtra, Universal Music, The Brit Awards and the Roundhouse, on a range of cultural projects and initiatives, that further her ambitions to make arts and culture more inclusive and authentically serve diverse audiences.
Nick Potter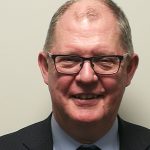 John Robinson
John Robinson (FCMA) is the Finance Director of the American School in London and was previously the Finance Director of Brunel University London.  Before that he worked in Clifford Chance, Boston Consulting Group, White & Case and other international professional services firms.  He is a graduate of UCL and lives a walk away from Store Street.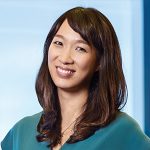 Abigail Tan
Growing up in Penang, Malaysia, Abigail gained exposure to the hotel and real estate industry at a very young age – her grandfather and his brother ran one of Malaysia's real estate dynasties and her father is now the managing director of the publicly listed IGB Corporation, the parent company for St Giles.
Abigail is St Giles Hotels' Head of UK, Europe and North America, overseeing the two New York hotels as well as St Giles Heathrow and St Giles London. She is also part of the core team for the development of a mixed-use development project on a 1.81 acre in the Southwark area, and is responsible for sourcing new acquisition and management opportunities.  She is the brainchild of Hotels with a Heart, a charity initiative which lies at the core of the St Giles brand. Through fundraising efforts that the staff personally get involved in participating and organising, the initiative raises funds primarily for underprivileged children, and education.