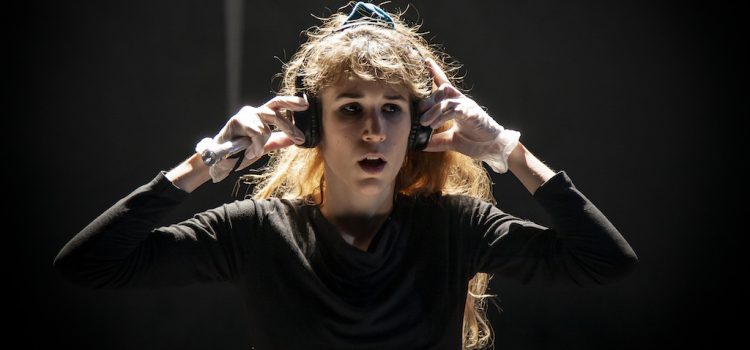 CALL OUT FOR 2021 FESTIVAL SUBMISSIONS
Bloomsbury is extraordinary; a creative and intellectual hotbed with one of the youngest and most diverse populations in England – it is fizzing with ideas. Pioneering scientists, emerging artists and progressive thinkers work with famous publishing houses, creative businesses and Bloomsbury's 11,000 residents. 
2021 THEME: SHINING LIGHT
Bloomsbury Festival is a unique creative enterprise, uniting this vibrant community, and creating a trail-blazing, innovative programme to showcase Bloomsbury. Proposals for presenting creative work at the festival are now open and should be submitted by end of April 2021. 
We welcome submissions from artists, academics, institutions, performers, creative organisations. The festival hosts a wide variety of indoor and outdoor events including gallery exhibitions, theatre, music, talks, science events, community outreach programmes, exhibitions.
Our mission is to amplify creative development in Bloomsbury through producing and presenting projects with a focus on providing platforms for early and mid-career practitioners; supporting cross-genre collaborations; and creating and promoting community engagement projects with Bloomsbury residents of all ages that are relevant to their lives and interests. 
We hope 2021 will enable us to celebrate and illuminate Bloomsbury's culture and communities, by making the people and places more visible in terms of the many cultures, their heritage, the creativity of artists and academics, and the historic places and buildings amongst which we live and work. 
Our platforms for presentations include theatre spaces, music performance venues, galleries, outdoor spaces in and around Bloomsbury. We also link with Bloomsbury Radio to offer a broadcast and online platform and will continue in 2021 to offer digital broadcast of performance events (and a digital alternative if live audiences are limited still in October 2021). 
We offer venue space, marketing and when required, production management support. Following our response to the pandemic in 2020 we also offer digital broadcast or digital sharing of events and exhibitions. We do not commission indoor performance work and cannot fund presentations, but with ticketed events we can offer a share of Box Office takings where appropriate. 
New Wave
We are particularly keen to offer a platform for emerging talent – both students emerging from undergraduate or postgraduate courses, and talent from the local community who are engaged with professionally led activities. We have a number of schemes including our Art Competition and New Wave theatre and academic outreach opportunities. We are open to your ideas.
The 2021 programme will also launch two special 2-year projects for which we are raising further funding support: 
The Fabric of the Community will be an arts focused project linking diverse communities with museums and collections in Bloomsbury, creating new visual outdoor and digital artworks developed by local and international artists working with local resident groups, inspired by collections relating to their culture. We currently have an application in with Arts Council England 'Patterns of Light' which if successful will help us to engage local community groups with leading artists from autumn 2021 to autumn 2022. 
Visible People, Visible Places will have a heritage, cultural and skills focus, enabling artists, academics, performers and local people to link with the historic places of Bloomsbury and bring them to life in new ways as part of the festival programme. We want to engage with local communities to highlight the cultures and places in Bloomsbury. One of our activities already planned for October 2021 partnering Camden Mela and the British Library is a celebration of the 50th anniversary of the Independence of Bangladesh.
SUMMER EVENT – FRI 16 JULY 2021, 2PM-9PM
In partnership with Bedford Estates we are presenting a special summer 'Welcome Back' event to support the local community, local businesses and performers. 
The event will take place outdoors in Bedford Square Gardens through the afternoon and evening. 
We are open to expressions of interest from community performers such as dancers and musicians, both youth groups and adult groups. 
We have opportunities for presentations of academic and science outreach on the theme of Vision (which was the theme or our 2020 festival) and the theme Breathe (which will be the theme of our 2022 festival). We hope to involve community engagement on environmental and green themes and to take part in the national Seasons of Change initiative. 
We will also be open to local traders who would like to run a food stall, bar, or craft stall.
INTERESTED? HOW TO GET INVOLVED
Who can apply? Everyone in or connected to Bloomsbury and its institutions. We encourage creative individuals who work, study, or live in Bloomsbury to contact us to discuss possible projects for inclusion. 
Are there any specific criteria? There are no specific criteria for project proposals, but projects need to be of quality, engaging for general audiences, and for the main October festival relate to the theme of Shining Light. 
We cannot guarantee all proposed events and activities will be included in the festival. The festival is curated by the programming team to create a varied and high quality series of events, selected on their relevance to our theme, audiences, schedules, venues and digital coverage resource. 
What sort of work are you interested in? The Festival aspires to be entertaining, stimulating, educative, interesting, and exploratory. It is a platform for ideas and creativity; to test out radical ideas, unusual collaborations or polished performances. We are open minded. Tell us your ideas. 
Where would my project be presented? Work can be presented as a stand-alone event on a weekday or weekend in a Festival venue, or as part of a Festival Exhibition hub. 
How do I put forward a proposal? To discuss your ideas and if they might fit in the Festival programme please contact one of the Festival Programme Managers: