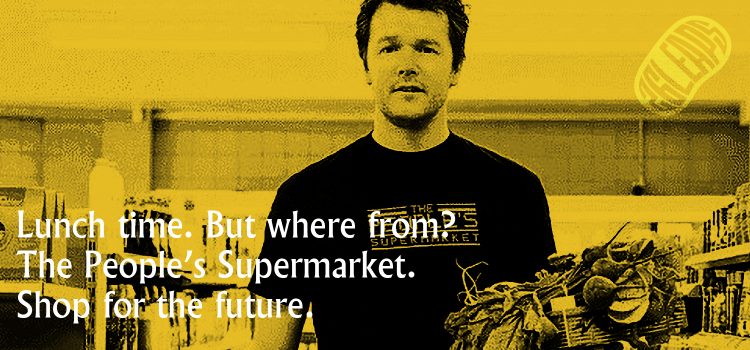 Francesca Baker
Arthur Potts Dawson: People Power
Food on the plate. How can it support the environment and society in which we live? Arthur Potts Dawson has always been an advocate for sustainability and ethics when it comes to food. The People's Supermarket is a socialist non profit cooperative on Lamb's Conduit Street, and opened in 2010. It is a new style of food system that gathers people together so they understand where food comes from, and showcases the food economy. Sustainability, localism, ethics, sourcing, food waste, organic produce – all are issues the supermarket tries to address.
He had been running restaurants for thirty years, but saw how sustainability accolades and awards went to people who were already on-board . How can you take these ideas mainstream? How do you help people in urban areas understand where their food comes from?
'The penny dropped.' He says. 'It has to be supermarket. But existing supermarkets are the ones breaking the system. I decided to create something to challenge the norm.'
He travelled across the country trying to find a site that would work. But no landlord would grant such a business. Until he got lucky, and walking home, saw the site on Lamb's Conduit Street. The landlords were on the phone about to hand it back to Tesco, and seized Arthur's offer to bring something vibrant to the local economy. The People's Supermarket was born.
Arthur might have been the visionary, but 'it couldn't have happened without the brilliant Lambs Conduit community. At the end of the day, I'm just a chef. This is a shot in the arm for people power.'