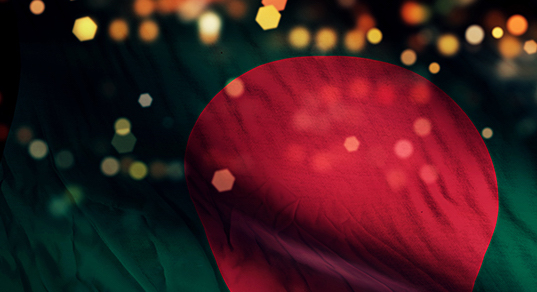 We're pleased to announce that the double bill of acclaimed films by Bangladeshi directors has been rescheduled to Thursday 18 November, 6pm-9.45pm in the British Library Theatre.
Originally due to be screened during our Bangladesh 50 at the British Library event during the 2021 Festival, the films are free to attend but capacity is limited. Both films are certificate 15.
The Salt in the Waters – 6pm
The Salt in our Waters, directed and produced by renowned Bangladeshi director Rezwan Shahriar Sumit, is a nuanced representation of a community being forced to set aside their small differences in face of the worldwide problem of global warming.
Shongram – 7.55pm
In this powerful romantic drama, directed by Munsur Ali, set during the 1971 liberation struggle of Bangladesh, a London reporter interviews a British Bengali, Karim, on his deathbed, who, four decades on, is able to recall and finally share his past.
> Further information and booking
Bangladesh 50 film double-bill – rescheduled dates