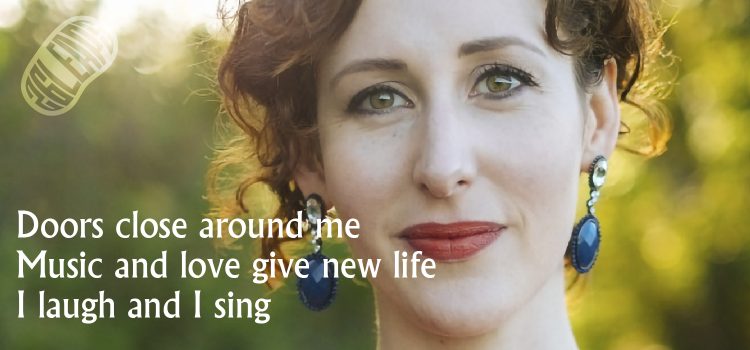 Beverley Moore
Where people come alive
Sit down.
Don't move.
Keep quiet.
The three unwritten rules for classical music audiences. Any contravention is met with a glare. Or – as a last resort – a whispered 'shush'.
But what if your 'concert hall behaviour' neurons are clogged by dementia tangles; if conscious thought no longer mediates your reactions?
You're not welcome. You're excluded.
Enter Bloomsbury-based mezzo soprano Vivien Conacher.
Back in 2014, Vivien took part in a Bloomsbury Festival in a Box project to engage people living with dementia in cultural events. The experience brought home to her the power of music to bypass dementia symptoms. It also revealed the sense of loss felt by those who had once found great joy in live performance but could no longer take part.
Vivien's response was to create Songhaven, a concert series where all are welcome. Held at Bloomsbury's Lumen Church (now also at St Pauls, Knightsbridge), Songhaven provides stigma-free concerts with just one rule: no shushing.
Programmes mix familiar favourites with less well-known pieces chosen to offer new experiences. After the music, concert-goers, musicians and volunteers mingle and chat over afternoon tea.
Talking to Vivien, you're struck by her determination to see the person not the disease. All too often, we focus on the negatives. And we pigeon-hole people into reminiscence-based projects, child-level craft activities, simple sing-songs. Songhaven stands out, because it shows there is an alternative.
As individuals see doors closing around them, Songhaven offers a lifeline providing both new stimulus and meaningful human connection. In the grateful words of a carer:
"People come alive here".