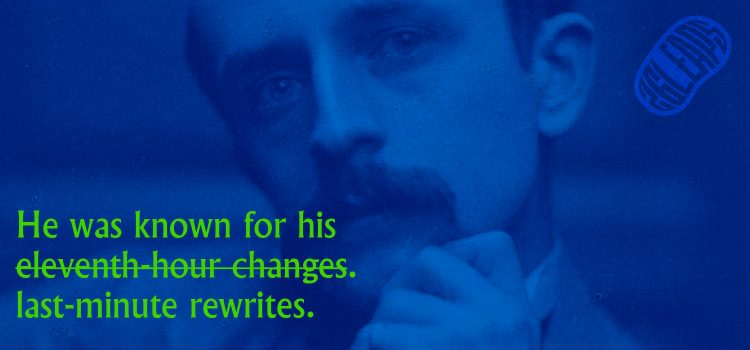 Chris Miller
Beyond disbelief.
In the first-ever stage production of Peter Pan, in 1904, the artful puberty-dodger was played by Nina Boucicault. Her harness-enabled flight left the audience astounded.
But the leap made by the play's author in the course of his lifetime was far more remarkable.
The son, grandson, great-grandson and so on of humble weavers, he was born in his "wee red toonie"of Kirriemuir.
77 years later, George VI was moved to write of him: "The Queen and I are so grieved at the death of our old friend James Barrie."
When a Scottish loom worker's laddie becomes pals with monarchs, that's social mobility with a nosebleed-inducingly steep trajectory.
Ever the grafter, our prolific journalist-turned-playwright was already a huge success pre-Peter Pan, the rights to which he gave to Bloomsbury's jewel: Great Ormond Street Hospital for Children.
Barrie associated freely with the great and the good. And famously – some say suspiciously – with the young and the small.
Contradictions abound.
Incorrigibly flirtatious, Barrie failed to consummate his doomed, 15-year marriage. (His goddaughter believed he'd never experienced "stirring in the undergrowth".)
Frequently moody and reclusive, he could also be the most entertaining companion. Though childless, he acquired – through charm, cunning and tragic circumstances – five sons.
A creator of self-revelatory fiction, he also infused his own life with fantasy.
Barrie claimed "[The Almighty] could have provided us with better fun than hard work, but I don't know what it is." Work seldom comes harder than trying to get the measure of this remarkable genius.