Bloomsbury Festival Day 10
Writer In Residence: Nicolas Laborie
Cradle of breath
In Bloomsbury, I found the trail blazed by those who would not be held by their corsets. Overshadowed, Tussy is heard in every woman. Analogues of grief, hope and sorrow, are deeply rooted in tribute. In the rain, it blossoms.
Near the tower of winds, a pause. Inhaling intricate drawings overlooked by caryatids, the ghostly figures danced, leading me to the crypt. Exhaling thunder and lightning, they walk among us.
I lost myself, foundling thoughts high above, hearing the breath of music.
Let the children play, "They have my heart / tho`wee must part", this Drabble token I leave behind.
After visiting "Dancing, trailblazing, Taboo!" By Pascal theatre company with the London contemporary dance school, "Remembering the streets of the past" by Jessica Strang, "Mangled" by Koisi Miah, "26 Orphans" at the Foundling Museum, "Breathe:22" by Dryden Goodwin and "Do souls breathe?" By Emma Lucia Reyes as part of the Bloomsbury Festival 2022.
Pictures by Nicolas Laborie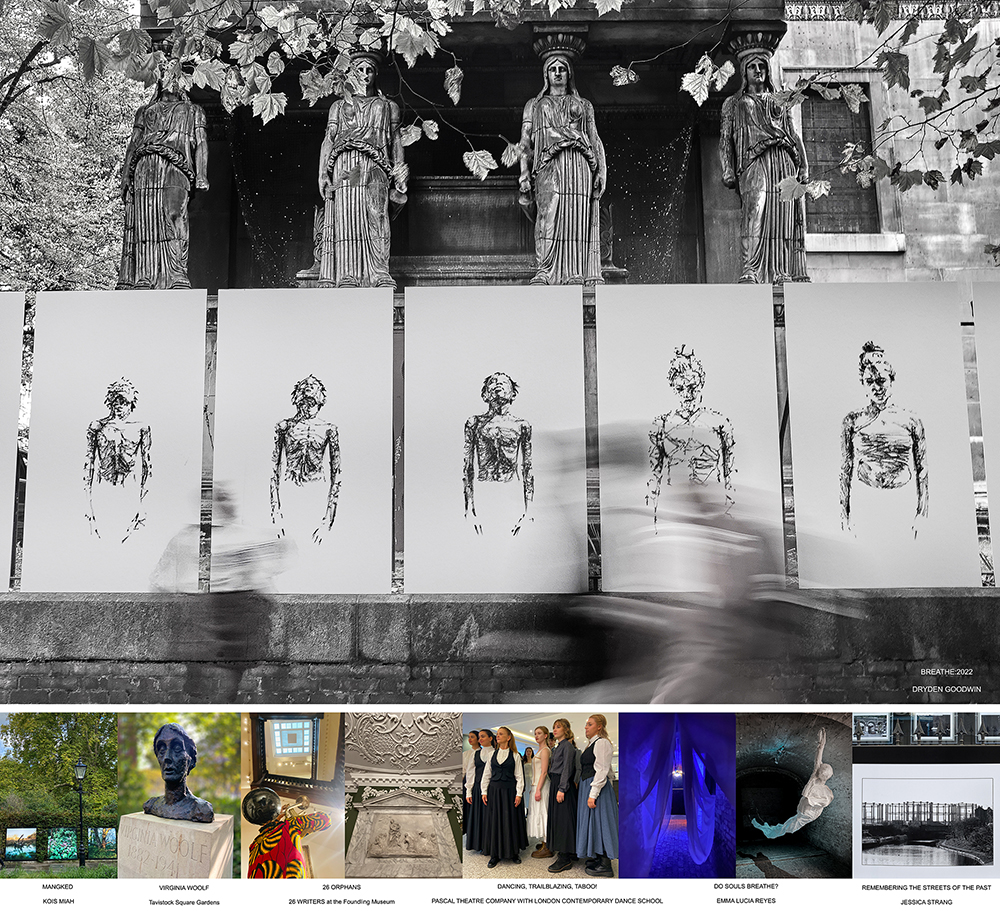 Day 10 (Sun 23 Oct): Nicolas Laborie