Bloomsbury Festival Day 6 
Writer In Residence: LiLi K. Bright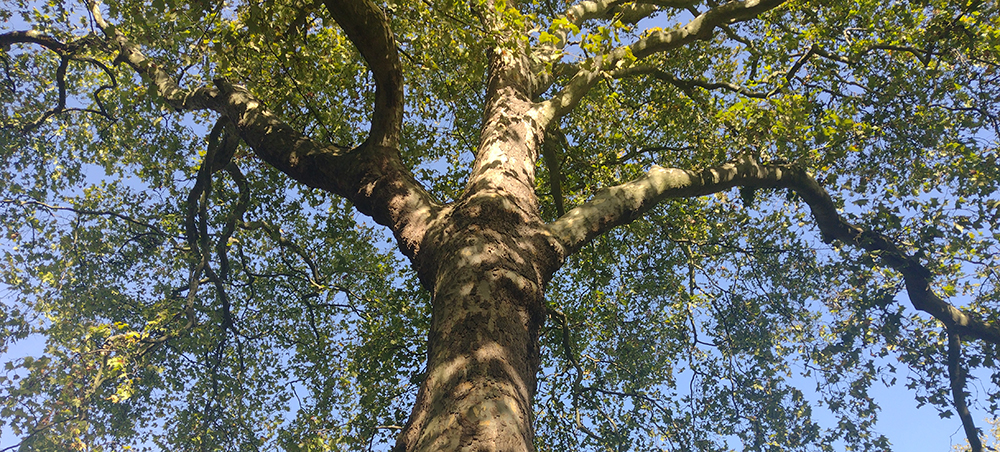 when time is all we have *
rus in urbe (n) countryside in cities
breathe
enchanting
London planes
reaching sky
what have these trees seen?
Russell Square
red phone box
unexpected green
dispersed Londoners
camp in commons
hornbeam hedges
linden bower
scabby planes
shelter and shade
Queen Square
twin elm sentries
queen beech
rosebeds for babies
*
wait and breathe
*
Bedford Square
you can't come in
Bloomsbury Square
colonial histories
class mobilities
soil and stone
visions and memories
who gets to be remembered, and how?
*
remember to breathe
*
Russell Square
66 benches
you can have one
£1640 and 12 weeks
rest
when was the last time you read a bench?
do you ever close your eyes, and listen?
what do you hear?
___
* The title of this piece is from a quote on Patricia Cadden's memorial bench in Russell Square: "Let's love, listen, take time when time is all we have."
LiLi K. Bright attended The Horticulture And Gardens Of Bloomsbury, Air Of The Squares, and Inspiration And Wellbeing – A Celebration Of Sitting And Dreaming On Bloomsbury Benches.
> Back to 26 Writers In Residence 2022
Day 6 (Wed 19 Oct): LiLi K. Bright