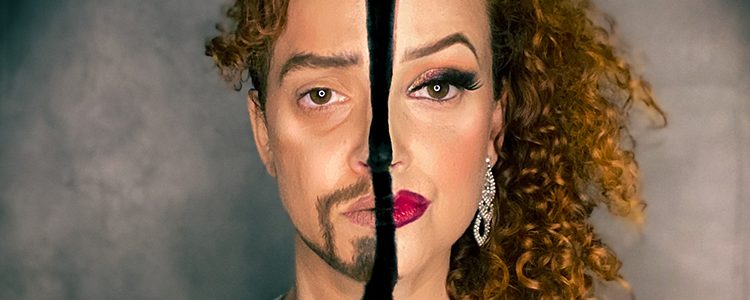 Another layer of memory
Bloomsbury is overlaid with decades of memories for me. As a child, we would take a detour through its quaint streets and green squares to read the blue plaques dedicated to the Bloomsbury Set, as my parents herded us towards Drummond Street for a little taste of home. In my teenage years, my mother bought me all the books my heart desired at the Gower Street Waterstones. In my twenties, I only saw Bloomsbury by night, between bars, pubs and clubs, as I went partying with my friends who were studying at UCL.
Now I'm back here to make new memories. At the 26 Shining Light Live event, I hear about the large numbers of World War Two refugees finding a new home in the area, with its cheap boarding-houses and kind, generous refugee aid groups. The author Judith Kerr was among those refugees, and her book The Tiger Who Came To Tea was a part of my childhood. I loved the tiny porcelain tea set that came with it, cherishing a grown-up thing sized down especially for my tiny hands. Add another layer of memory to Bloomsbury – I hadn't known about this connection to my childhood.
A 6pm appointment at the St Pancras New Church crypt keeps me on my toes through Bloomsbury. I walk over the metal objects embedded in the pavement by the Brunswick Centre, pieces of art to commemorate the bond between poor 18th-century mothers and the babies they had to give up at the Foundling Hospital. This time, I stop to read the plaque, to take in each object. The mothers hoped that the objects they left with their babies would lead their children back to them one day, but this very rarely happened. I hadn't known how lucky I was to walk through these streets with my parents.
At the crypt, Tamar Geist's 'True Colours: A Queer Cabaret' awaits underground. She will be performing in both her Drag King and Queen personas, and I have Virginia Woolf's Orlando in my head as I descend into the basement. There's a slight chill and pleasingly damp smell, like an Edinburgh Fringe cellar. It smells like anticipation. I was thinking of Orlando, but Geist serves up a little revenge; then some Phantom of the Opera; then, finally, Over the Rainbow. This isn't a layer of memory, but a vision of the future – and it's so hopeful.
By Suchandrika Chakrabarti
> Back to 26 Writers In Residence homepage
DAY 9: Suchandrika Chakrabarti – Another layer of memory