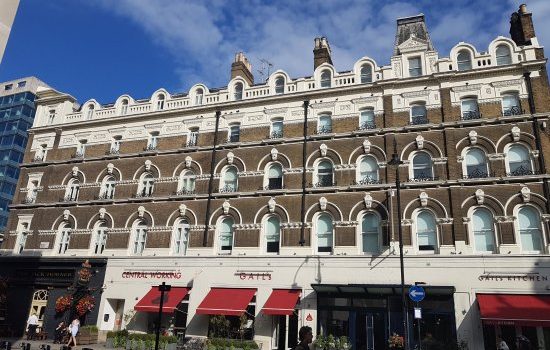 My Bloomsbury is a boutique local designer hotel, situated on Bayley St, Bedford Square. Alongside playing host to the Festival Big Book Out events, a series of fascinating literature events with a distinctly Bloomsbury angle, the hotel has kindly offered Festival goers a special discount on hotel stays during October. Visit myhotels.com/bloomsbury – click BOOK NOW and enter promo code INBLOOM to reveal special rates available exclusively for selected dates in October 2019.
This year's BIG BOOK OUT features four fascinating events;
Cursed Britain with Thomas Waters
The definitive history of how evil magic has survived into the present day.
Official Book Launch: Moonwalking
Book launch with Q&A, reading and book signing from author Rob Self-Pierson.
Shopfronts of London with Eleanor Crow
Celebrating the small neighbourhood shops of London, from cheesemongers to chippies.
Dark Skies with Tiffany Francis
Join author and artist Tiffany Francis as shediscusses her new book.
My Bloomsbury – special offer for Festival goers