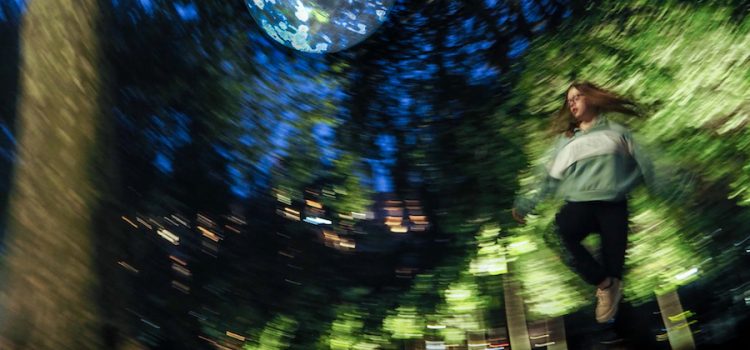 Inspired by the 50th Anniversary of the moon landing, the 2019 Bloomsbury Festival takes the theme of Small Steps and Giant Leaps.On 20 July 1969 a lone figure made a muffled pronouncement "One small step for man, one giant leap for mankind". Neil Armstrong was that man, but behind the lunar landing were more than 400,000 NASA engineers, scientists and technicians and millions more were inspired by the feat. In 2019 we celebrate the small vital contributions alongside the famous moments, shining a light on the radical imaginations, institutions and residents of contemporary Bloomsbury.
2019 also sees the festival make its own giant leap as it doubles in size from five to ten days running from Friday 11– Sunday 20 October.
We are delighted to announce the advance programme is now on sale. Click here for information on the events announced today.
A highlight of this year's festival will be Luke Jerram's stunning Museum of the Moon, a seven metre, incredibly detailed internally lit sculpture which will be the centrepiece of Moonlight on Store Street, a night-time street party with a twist which marks the opening of the Festival, before moving to Holy Cross Church, Cromer Street (tbc) from Sunday 13 October, where a whole host of performances and events will take place throughout the festival.
We hope you'll enjoy browsing the programme, planning your festival and booking your tickets – there's certainly something for everyone. The second part of the programme including more headline events, Bloomsbury Festival productions and new commissions will be announced soon.
Photography by Scholars at Sir Hubert von Herkomer Arts Foundation  – www.vonherkomerfoundation.org
Small Steps and Giant Leaps – first events announced for Bloomsbury Festival 2019