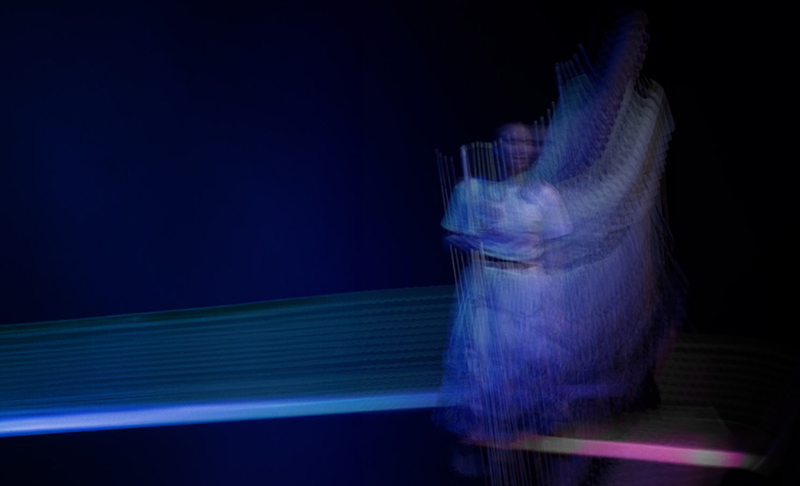 What will become of us after such an embrace?
An echo verse.
Breaking through shadows, and so it began
 CAN
The first light of day, to the lapping waves, lost at sea
WE
between variations and preludes, they roar, also burn
LEARN
each note, blending modal harmonies, almost drowning, I see you
TO
and so deeper, I exhale as the spectrum flows
GROW
gasping for air, I beached on the bank, somewhere, and began to breathe, my heart light as a feather.
TOGETHER
Inspired by Stephen Iliffe`s photographic exhibition "Deaf Mosaic" of diversity and inclusion on the railings of Brunswick Square Garden, Exquisite performance by Serbian pianist Ana Bursać at City Lit Recital Room "Piano Works of Serbian Contemporary Composers", an emotionally charged one-blind woman play by Jasmin Thien "I dream in Colour" at the John Lyon`s Theatre, City Lit and lastly, diving deep into folklore and exploring neurodiversity with "Intransigent Lines" by Lizzie Milton from the New Wave program at the City Lit Cultureplex as part of the Bloomsbury Festival 2023.
Picture by Nicolas Laborie of Jasmin Thien "I dream in Colour" at the John Lyon`s Theatre, City Lit
……………………………
Author: Nicolas Laborie (He/Him)
Nicolas Laborie is a professional commercial photographer, Wet Plate Collodion artist, videographer, writer and educator.
Back as a writer-in-residence for the Bloomsbury Festival, Nicolas has also contributed to the 26 Plants project and will be doing a talk with Alastair Creamer for 26 Wordstock at the Conway Hall Library, talking about poetry and photography from my previous book "Sentiments Deshabilles" inspired by the Language of Flowers. He is also one of the community managers at the London Writer Salon.
He is currently working on a historical dual-timeline gothic novel about a  young blind woman, a photographer and a mermaid, set in Paris, the Isle of Wight and Crimea, and other projects including poetry and gothic drabble collection. If not at the British Library, you will also find Nicolas at the London Writer Salon, writing and more often listening as a community manager.
Nicolas specialised in Wet Plate Collodion process, a 19th-century photographic process, with work exhibited at the Royal Academy of Art in London and Scotland, Victoria and Albert Museum, Christie's Auction House, The London Art Fair, Affordable Art Fairs in the UK and NYC, The Gherkin Building and at Voies Off, part of the Rencontres d`Arles photographic festival. Winner of the British Journal of Photography Portrait of Britain 2017 and 2020. Finalist with Honourable mention for seeingWOMEN 2020 awards and the Ashurst Emerging Artist Prize.
He is currently part of a major photographic exhibition in Nottingham "Reimag(in)ing The Victorians in Contemporary Art: Britain and Beyond", inviting the viewer to rediscover the Victorians through contemporary artists, alongside Yinka Shonibare, Mat Collishaw, Mark Dion, Sunil Gupta, Sally Mann and Julia Margaret Cameron to name a few. The exhibition is on until January 2024.
> Return to 26 Writers in Residence
Day 3 (Sun 15 Oct): Nicolas Laborie