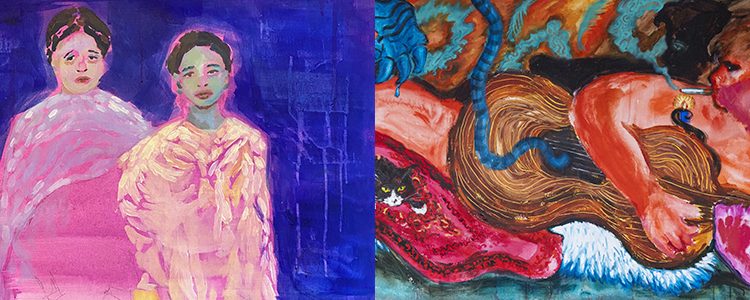 PRIZE – EXHIBITION PLUS £300 CASH PRIZE
DEADLINE 5PM FRIDAY 20 MAY
A competition for art students to submit a new artwork which responds to the 2022 Bloomsbury Festival theme, BREATHE, as part of the Festival's New Wave programme. The theme can be interpreted as you wish but may be a response to environment, air quality, wellbeing, freedom of speech or self-expression.
The submission may be a completely new work, a recently completed work, or an artwork you are currently creating as part of your art studies. We welcome submissions of more than one artwork if relevant. We invite artworks on paper, canvas or other 2D media including painting and photography.
The competition is open to current undergraduate or postgraduate students of Fine Art and related courses at London universities, colleges or professional training schemes for artists. The winner will be offered a unique opportunity to hold their own exhibition with artworks responding to the theme 'Breathe' as part of the Bloomsbury Festival 2022 (14-23 October) and a cash prize. The gallery exhibition can be a display of additional works that respond to the theme or are other examples of your work.
The winning artist will be selected by a panel of experts and influential partners at the end of May.
To enter please submit at least one artwork based on the festival theme Breathe.
Submissions to: admin@bloomsburyfestival.org.uk copying in director@bloomsburyfestival.org.uk by 5pm on Friday 20 May 2022
Please read full details here before you send in your application.
(Images by 2021 Art Competition winners Azeri Aghayeva Bagheri & Noorain Inam)