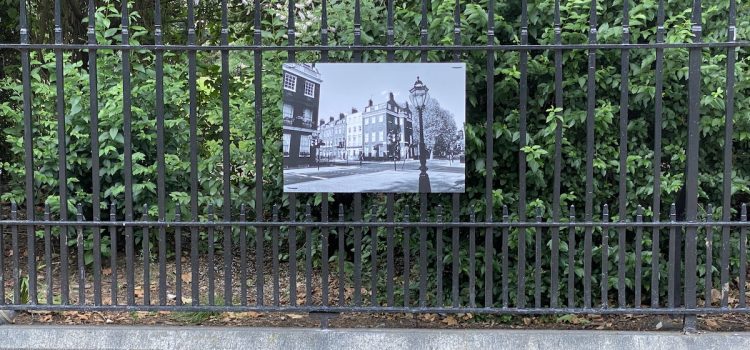 An exhibition of specially commissioned photographs by Ram Shergill is on display alongside images from previous Bloomsbury Festivals on the railings of Bedford Square Gardens until Thursday 12 August.
Shergill's poignant photographs of Bloomsbury taken during the first of 2020's lockdowns are contrasted by the vibrant images of the community captured during previous BloomsburyFestivals.
Ram Shergill captures a kaleidoscope of different cultures through his photography. Internationally recognised for his contribution to the industry, Ram remains at the forefront of his field, using photography and design to create a discussion that questions the notion of identity, dress and the power of performance. Ram is a visiting lecturer at UAL and has previously lectured at Falmouth University and Arts University Bournemouth. In addition to lecturing, he has been a keynote speaker at various conferences and galleries internationally. Ram was awarded the Arts Culture and Theatre Award (ACTA) in 2016 for his contribution to photography. His work has been shown in exhibitions worldwide including Sotheby's, The Wallace Collection, Somerset House, and the Whitechapel Gallery. Ram Shergill's portraits of Amy Winehouse are now in the permanent collection of the National Portrait Gallery.
This outdoor exhibition is supported by The Bedford Estates and is a prequel to this year's Bloomsbury Festival which will take place from 15th to 24th October 2021.
Bedford Square Gardens Outdoor Exhibition featuring photographs by Ram Shergill