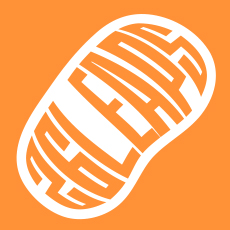 Francesca Tenenbaum has been exploring what makes Bloomsbury such a special part of London and the world.
The earliest description of the area we know today as Bloomsbury was discovered in the Domesday Book, written in 1086. At that time, it was an area described as having "vineyards" and enough "wooded space" for around 100 pigs.
Bloomsbury's present name was not officially noted until 1201, when William de Blemond, a Norman landowner, bought the land – which would initially take the name of Blemondisberi, before eventually becoming Bloomsbury.
Bloomsbury today (a small step from Soho on its left and nudging Clerkenwell and the City on its right) looks, it almost goes without saying, very different. Gone are the pigs and the vineyards, and there instead: blue plaque, after blue plaque, after blue plaque, tree-lined streets, tall Georgian buildings, and perhaps most famously, a patchwork of iconic green squares.
A short leap across Bloomsbury, going from east to west, would take you past "a corner house whose top window, the important one, looks upon a leafy square." That house belongs to the Darling family, and the words belong to JM Barrie. The leafy corner in question is Brunswick Square.
JM Barrie's first leap in life was the move from the "wee red toonie"of Kirriemuir to London where he would become first a journalist, and then a playwright. Peter Pan, his most famous literary creation, will forever hold a place in Bloomsbury's heart. Not only because of its unmistakable descriptions of the area itself, but because of JM Barrie's donation of the rights of the play to Great Ormond Street Hospital.
Heading a little further west, past the towering Senate House, in the watchful eyeline of the lions of the British Museum, and above the rumbling Piccadilly Line, we arrive at Russell Square. A place that, for a time, had come to be synonymous with TS Eliot.
From Boston he arrived in Bloomsbury, via Oxford and Paris. Despite his continued claims to be yearning for 'absolute spiritual perfection' Eliot often found himself seduced by different cities, before finding his way to London. There, he found the London Literary Society and the companionship of Ezra Pound, before finally settling at Faber and Faber in 1924. The constant, almost reverential fawning he experienced at Faber and Faber would eventually lead to Mary Trevelyan anointing Eliot with the nickname 'The Pope of Russell Square'.
Continuing on the journey, through the SOAS campus, alongside RADA and Birkbeck College, and past the Petrie Museum of Egyptian Archaeology to Gordon Square, once the home of Noor Inayat Khan. Born in Moscow to an Indian-Muslim father and American mother, Noor and her family settled in Bloomsbury just before the First World War. After a spell studying music in Paris, she and her family fled to London again when a new world war began. With an immovable pacifist for a father, returning to Paris to fight the Nazis as part of The Resistance was not the expected path for her to take, but take it she did. Noor was, eventually, captured and sent to die at the concentration camp Dachau. The last word that she ever spoke was, they say, "Liberté!"
> Return to 26 Writers in Residence
Day 8: Francesca Tenenbaum – Friday 18 October 2019