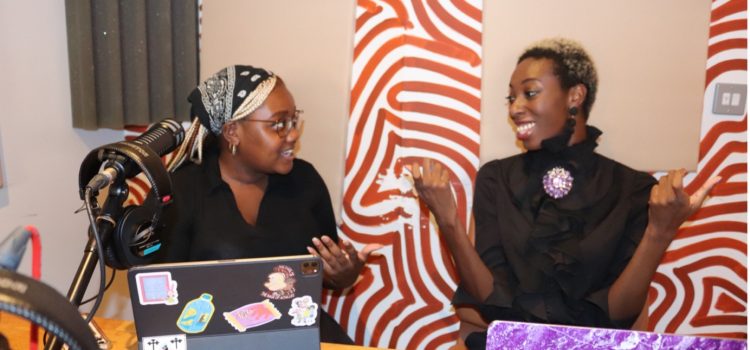 As Bloomsbury Festival 2022 approaches, we spoke to Theophina Gabriel about some of the ideas behind Onyx Magazine's upcoming event Resisting Through Rest. The panel discussion is led by two independent Black publications – Onyx Magazine, a Black award-winning indie magazine and sweet-thang zine– exploring Black creative organisations' survival after the 2020 BLM Protests and the impact of burnout and the pandemic. The panel will explore incorporating rest into organisational structures and the concept of a 'Fallow Year'.
Read Theophina's words below for an insight into the personal experiences behind Resisting Through Rest:
Back in 2021, during the month of August, I barely made it to an Onyx virtual meeting on time. August meetings were comprised of me rolling out of bed minutes to the hour with burning eyes and driven by the singular idea that the only we would survive the pandemic was through sheer will and consistent pushing forward. The team popping into the meeting room one by one was always a comforting sound; I was forever grateful for how we continued to show up for each other and the work, but our strain was palpable. Burnout, grief and the aftereffects of a digitally traumatising atmosphere from 2020 had not quite ebbed from the edges of our psyche. 

Outside the meeting room, and the confines of digital space, the industry wasn't much better, publishing had been hit hard and we looked around as bookstores closed from lack of footfall. The final blow was our much-loved printers being forced to dissolve after 600 years of running. The instinct to cling on, reformulate push harder from the fear of not making an edition was completely driven by fear. As Editor-In- Chief I felt burdened, not only by my crumbling mental health but by the inner expectation that somehow, despite my lack of rest, I was still meant to look clear-eyed into the future. I was mustering all my will to gather us with as much care as possible and lead us towards planning and printing our next edition with all of the associated tasks that are involves. Campaigning, advertising submission periods, editing and designing, ensuring we had sponsors and now, finding a new printer. I managed to get us as far as deciding our next theme together but after that, the long stretch of road between where we stood and where we wanted to stand next year felt completely intangible.  

Thankfully, our meetings have always been a space of honesty for the Team. 

'I'm tired,' I told all of them. 'Really tired, I don't know if I can do this right now.' Some part of me grappled with capitalistic remnants from Silicon Valley-esque self-help leadership guides. The little niggling feeling of 'failure' that comes with admitting when you just can't do what's required. My team nodded, and I wasn't surprised to hear that they were just as tired too. I racked my brain to try to think about what a potential solution for us could be. We didn't want to stop forever but we had been running off the increased and feverish online energy that had been generated off the back of the waves of the 2020 Black Lives Matter protests. It led us to curating the most authentic version of the magazine we could in response to the performatism we found ourselves surrounded by, but the year also left us with less energy than we'd ever had since the formation of the magazine. 

I learnt in that meeting that the wonderful thing about being a leader is you don't have to have the answers. You only need an inclination for being able to turn a vision into a direction. My Poetry & Fiction Editor, Ebruba, broke our silence with a concept that would end up changing our course of direction for the year, the way we prioritised rest and eventually the entire structure of the magazine.


'Have you guys heard of a Fallow Year?' he gently asked us. We all shook our heads. He went on to patiently explain it to us and I was stunned at the potential this one single concept contained.

The truth was we needed to break. After being convinced we all elected to take our first Fallow Year. It was scary and uncertain, but we would choose to not act together. To rest and trust that inaction was not only a care-filled action but the right reaction to a year that was impacting us as Black people and creatives in ways we hadn't started to come to terms with. Coming out of the tail end of our Fallow Year, now, Team Onyx feels reinvigorated in a way that would not have been possible. We're out in the world again, laughing at in-person meetings and feeling filled with a fresh sense of energy and rhythm and expansive ideas that could only have been generated from rest. 
Join us at Resisting Through Rest on 22 October, 5pm, Conway Hall.
Find out more about Onyx Magazine and sweet-thang zine. 
Guest Blog: Theophina Gabriel from Onyx Magazine discusses Resisting Through Rest