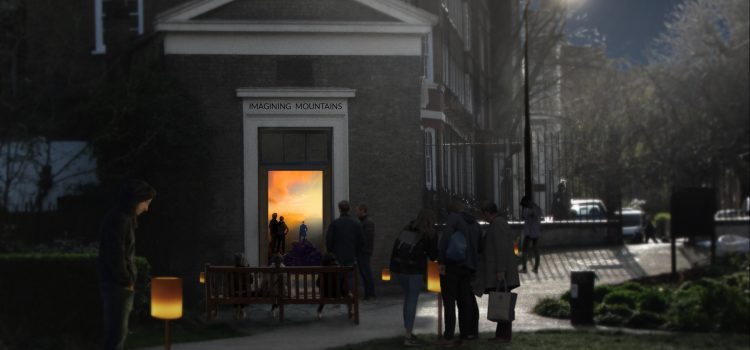 Are you interested in being part of Bloomsbury Festival 2020?
Our mission is to amplify creative development in Bloomsbury through producing and presenting projects with a focus on providing platforms for early and mid-career practitioners; supporting cross-genre collaborations; and creating and promoting community engagement projects with Bloomsbury residents of all ages that are relevant to their lives and interests. 
The 2020 Festival theme is Vision and our programming ideas have begun with these areas:
Shining a Light on the Invisible People and Parts of Bloomsbury
Profiling overlooked communities / Exploring hidden places / Opening up unseen workplaces
Aspects of Sight
Light & colour / Visual perception / Optical illusions & tricks of the eye / Blindness & partial sight / Eye Health / Vision & the other senses
Seeing Differently
Subjective & different perspectives / Vision in different cultures (Anthropology) / Language & vision
Future Vision
100 years from now? / Sustainability & climate change / Young generations hopes for the future
Seeing things
Hallucinations / mental health /  PTSD / Psychosis / Spiritual vision & dreaming
Being Seen
Computer / machine / AI vision / Surveillance / How people want to be seen
HOW TO GET INVOLVED
Who can apply?  Everyone in or connected to Bloomsbury.  We encourage creative individuals who work, study, or live in Bloomsbury to contact us to discuss possible projects for inclusion.
Are there any specific criteria? There are no specific criteria for project proposals, but projects need to be of quality, engaging for general audiences, and relate to the theme of Vision.
What sort of work are you interested in?  The Festival aspires to be entertaining, stimulating, educative, interesting, and exploratory. It is a platform for ideas and creativity; to test out radical ideas, unusual collaborations or polished performances. We are open minded. Tell us your ideas.
Where would my project be presented?  Work can be presented as a stand-alone event on a weekday or weekend in a Festival venue, or as part of a weekend Festival hub.
How do I put forward a proposal?  To discuss your ideas and if they might fit in the Festival programme please contact one of the Festival Programme Managers:
Call-out for programme submissions