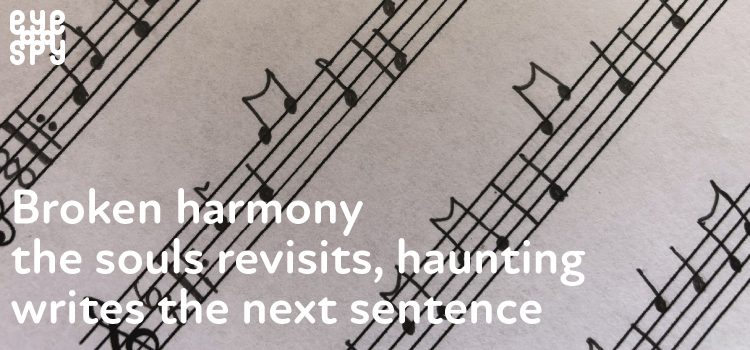 Fame! They think they'll be friends forever
this historian actor and unknowing writer
a broken harmony worked out in the perfect acoustics
of the alley archway
leading to their below-ground
8-to-a-room with a lock that was busted
when they arrived
a friendship forged in the certainty
that what they love now will always be
the actor studies history
the writer carries a journal
scratching out a story that's hard
to hear
just write the next sentence.
The bookshelves sag
under the weight of well-thumbed pulp paperbacks
and a disregard for the practicalities
of brackets and cleats
installed by an author who bought
the flat for the bookshops
but the hostel kids are too loud
with their drunken singing and certainty
about life, love, everything for a moment
a columnist who wants another office
and cycles past daily
deserves a book to the head
just write the next sentence.
the now empty sidewalks are full of people
blurred faces of actors, authors, wanderers
in a utopian streetview where roadworks disappear
in a click
a Facebook update shows the actor is living in Lima
the cyclist still has opinions
the author is on the Cali coast
building a YouTube following
maybe the shelves are a metaphor
waves rushing in over an ever outward pull
but seven stories of brick still stand
what could there be to write about here?
Just write the next sentence.
Sinead Keegan
EYE SPY: Sinead Keegan – Tavistock Refrain