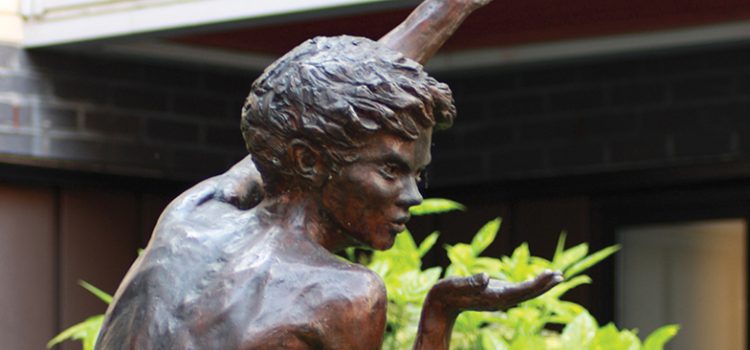 Bloomsbury Festival 2023 will host a wide range of walks, inviting audiences to explore the streets, history and stories of Bloomsbury. This year the Peter Pan Family Adventure Walk led by Ellika McAuley (Camden Tour Guide Association) will take audiences on an adventure through Bloomsbury's gardens, complete with challenges at each stop, to hear more about this iconic character and his connection to Bloomsbury. Created by JM Barrie, Peter Pan has a long history with Bloomsbury but in particular Great Ormond Street Hospital and its connected charity. Find out more about the unique relationship between JM Barrie and GOSH Charity in our Guest Blog by GOSH.
---
J M Barrie was born in Kirriemuir, Scotland, in May 1860. His father was a handloom weaver and James was the ninth of ten children. After graduating from Edinburgh University, he moved to London to seek his fortune in the world of literature and theatre. His first lodgings were in Bloomsbury at Grenville Street, behind Great Ormond Street Hospital (GOSH) and although he later moved to Kensington, Bloomsbury held a special place in his heart as it was the house in Grenville Street that became the inspiration for the Darlings' family home in Peter Pan.
In 1852 a new Hospital for Sick Children opened its doors at Number 48 Great Ormond Street with just 10 beds. It was dedicated to the care of children only – something that had not been seen in the UK before – and was led by the remarkable Dr Charles West. Before the days of the NHS many of Dr West's friends and associates were called on to help raise funds for the hospital including Charles Dickens and other literary figures of the time.
In 1929, JM Barrie was asked to sit on a fundraising committee to support a new project at Great Ormond Street Hospital, however, the story goes, that he thought this might be a little boring. Still, wanting to support the hospital and help it raise money, he took the remarkable decision to donate the rights to the play, and the later novelisation, 'Peter Pan', to the hospital instead and the renowned association with Peter Pan began. An association that was made all the stronger in 1988 when the Copyright Designs and Patents Act was amended to make sure that GOSH had the rights to royalties in the UK forever more.
Barrie always credited Peter Pan with his decision to donate the rights. At a later Guildhall dinner when asked why he had done so he responded, "At one time, Peter Pan was an invalid in the Hospital… and it was he who put me up to the little thing I did". But for the hospital it has been no 'little thing' and although the terms of his bequest prevent GOSH from ever revealing how much his gift has raised, it can be said that it has made a difference to the lives of many, many children over the years.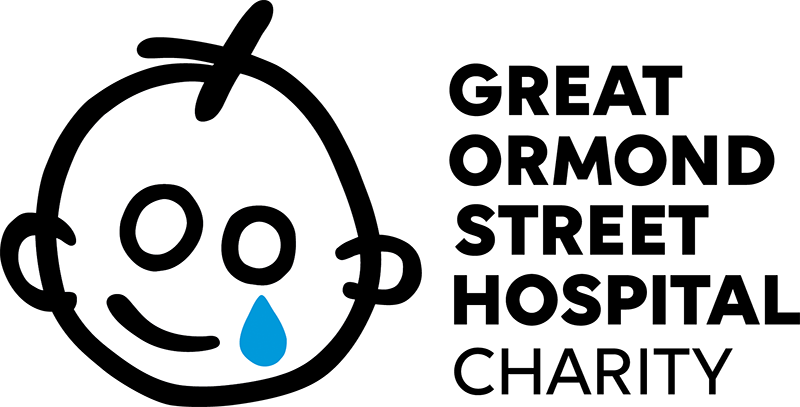 Great Ormond Street Hospital is proud to be a part of both the rich medical history of Bloomsbury, and its rich literary history. As it embarks on a remarkable journey to build a brand-new children's cancer centre and help some of the 1800 children that are diagnosed with cancer every year in the UK, both J M Barrie's generosity and Peter Pan's sense of adventure, continue to inspire.
If you would like to find out more about what GOSH Charity does, get involved, or donate, then please click here.
Guest Blog: JM Barrie and Great Ormond Street Hospital