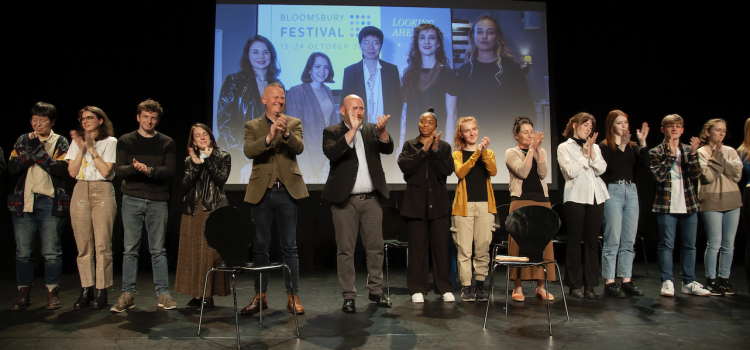 Following the success of our 2021-2022 New Wave theatre writing opportunities which have led to three theatre productions, two radio plays and a rehearsed reading at our 2022 Festival, we are delighted to announce new call outs and opportunities for emerging writers and theatre makers.
Call Out for Radio Play Scripts for 2022 Festival – Deadline Friday 16 September 2022.
We announce a call out for a new radio play on the theme of 'Freedom of Expression' with a writer's prize of £1000 to be recorded for the 2022 Bloomsbury Festival. The prize and recording are offered by Bloomsbury Radio with the support of Bloomsbury Festival.  Completed scripts up to 50 minutes in length can be submitted – further information can be found below.
Writers prize – £1,000 plus radio production.
> Download full details of our Radio Script Callout (pdf)
Call Out for New Writing and Theatre for 2023 Festival – Deadline Friday 23 September 2022.

Bloomsbury Festival is delighted to launch the new wave writing and theatre opportunities for 2023 on the theme of 'Grow'.  The call out includes various opportunities for new work from emerging professional writers and theatre companies for radio, improvised work, new scripts and theatre production. Find out more and how to apply below.
Writer's Prize £1,000
Writer's Bursary £1,000
3 x Production Support 2023 – £300 each
> Download full details of our Theatre Writing and Production Callout (pdf)
---
Explore the 2022 New Wave Theatre Events:
As mentioned above, last year's New Wave theatre writing opportunities have led to new theatre productions and radio plays due to be performed at the upcoming 2022 Bloomsbury Festival. Find out more about the selected writers' and their events below.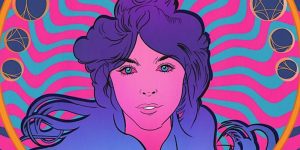 A new play by Frankie Regalia presented as part the Bloomsbury Festival New Wave theatre writing programme.
About this event
Join Chickie on her journey from frustrated housewife to hippie chick. This play combines storytelling and live music to create a new piece of gig theatre set in the 60s and 70s.
Based on a true story, this new piece of gig theatre is a distinctly female story of motherhood, survival and intergenerational cycles of abuse. Chickie is a woman divided. She is torn between her desire for freedom and her responsibilities as a mother. She wants her husband's undivided love, but must grapple with him pulling the family into the illegal drug trade of the hippie movement. Set during the turbulent 60s and 70s, this one-woman show combines intimate storytelling, dark humour and live music to tell a truly incredible story.
Book your tickets here.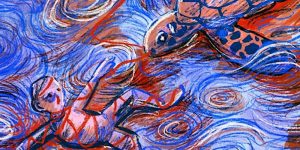 Choking Game is a piece of new writing that questions the western-centric presentation of climate change and performative tokenism in marine wildlife conservation. The play touches on relationships among humans and the earth. Humankind suffocates itself as it chokes the planet.
Created by all-Asian creatives, the play approaches White Gaze and Orientalism informed by lived experience.
Book your tickets here.

This new play 'Umbrella' by Katherine Edwards was selected for development as part of the Bloomsbury Festival 2021 New Wave Theatre Writing programme. It is being presented as a radio play broadcast by Bloomsbury Radio. Umbrella sees the world through the eyes of Gran who is experiencing dementia. There is a public preview of the radio play on Friday afternoon as a live event.
There will be a both a broadcast of this play and a replay of the radio recording as part of the New Wave theatre programme at Dr Wllliams Library. Extracts from Umbrella were presented in development during the 2021 Bloomsbury Festival and this audio version is the first full production of the play, exploring the lived experience of Gran and the people around her.
The online broadcast is scheduled for 19:30.
"A person who time-shifted may seem to be experiencing a different reality to you. … The person may feel like they are living in the past, because they're using older memories to fill in the gaps to make sense of the present." Time-Shifting and Dementia | Alzheimer's Society
Book your tickets here.
A one-woman show about intervention; of cancel-culture and what it means to market yourself as a feminist. Exploring what it means to have 'principled sex' and asks what lengths we will go to project an ideal image of ourselves, even at the expense of our own truth.
It's the middle of the night, and social-media influencer Eliza decides which posts to queue for her Instagram tomorrow. But, when she comes across a comment from a follower asking why she has a bruise on her neck, Eliza's world is thrown into flux. As the hours creep closer to the morning, Eliza must make a huge decision, whether to sustain a lie or re-brand. Branded is a play about intervention, desire, and what it means to market yourself as a feminist.
Book your tickets here.
---

---
New Wave Theatre Writing Opportunities – Call for Submissions