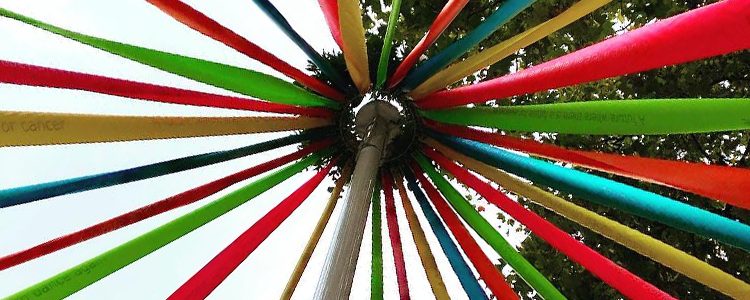 We hope many of you could join us to enjoy Bloomsbury Festival 2020 events. We have now had time to evaluate and reflect on this year's Festival and are pleased to present our Festival report.
As we started detailed planning for the October 2020 festival the pandemic hit and lockdown began. In consultation with our numerous partners we felt it vital to continue with the festival, and decided to focus on presenting a flexible programme of events, where digital would mix with live events and outdoor exhibitions and activity. This enabled us to present a diverse, entertaining and creative programme for our audience, partners and Bloomsbury.
2020 FESTIVAL HEADLINE FACTS & FIGURES
The festival took place from 16-25 October 2020 and included:
• 32,000 audience of which 3,500 were for digital events and 15,000 for radio
• 111 live events and exhibitions
• 70 digital events and digital exhibitions
• 2000 'Festival in a Box' packs delivered locally
• 6 new creative commissions and 20 new digital commissions
• 105 local partners and artists presenting and hosting events
• 600 participants in live and digital events • 5,891 People on the mailing list
• 11,106 Social media followers
• 86,699 unique website visits during 2020 • 21,200 unique website visits in October
• Audience joined digital events from Bloomsbury, London and across the globe
• A focus on access and inclusivity including sign and caption interpretation of some events, and inclusion of LGBTQQIA+ and professional visually impaired performers
AUDIENCE REACTION
"The variety and number of events is incredible, would be very hard not to find something of interest. Thanks to all involved."
"Brilliant performance, beautifully crafted play in an impressive venue." (response to Bren Gosling's Invisible Me)
"I was also appreciative of the fact that a lot of time and care had been evidently taken to make the venue Covid-19 safe and to make us as audience members feel comfortable." (response to NW Live Arts Music & Renewal concert)
"It inspired me to feel more optimistic about how people are still creating art and work".
THANK YOU 
A big thank you to all of our partners, performers and audiences for taking part in Bloomsbury Festival 2020. We are also extremely grateful to all of our sponsors and funders for having confidence in our work and supporting Bloomsbury Festival during 2020, including principal sponsors, The Bedford Estates and UCL; major sponsors The SHM Foundation and Midtown; Festival sponsor St Giles Hotel; Business Supporters Chestertons, Ecole Jeannine Manuel UK, Nourish London and Mischon de Reya; and major funders University of London, Camden Council, Arts Council England, Camden Alive, St Andrew Holborn, Insight and NIHR.