The 2019 Bloomsbury Festival has a whole host of public engagement opportunities for academics. Offering the chance to reach and interact with new audiences, as part of an exciting and inspiring world-class festival, whilst meeting public engagement and outreach targets.
Opportunities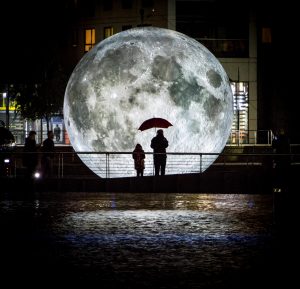 Under the Moon
A marketplace of public engagement and arts activities including interactive workshops, exhibitions, talks, and performance excerpts.
VENUE: Festival pop up venue at Holy Cross Church with activities presented under artist Luke Jerram's remarkable Museum Of The Moon– creating a very special atmosphere
DATES:  Saturday 19 October 2019, 11am-5pm
AUDIENCE: Families and adults
ATMOSPHERE: Friendly and accessible
Stand Alone Events
Exhibitions, performances, talks, and other activities. Events range from 30 minutes to full length, Exhibitions from 1 -10 days.
VENUES: Festival pop up venues across Bloomsbury from large buildings like Senate House or small spaces like St Pancras Crypt, or The Observatory Café.
DATES: Saturday 12 – Sunday 20 October
AUDIENCE: Varies according to event – the Festival attracts large audiences of mixed ages.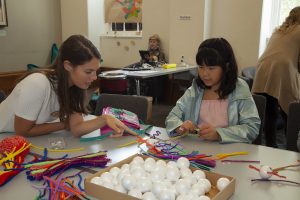 A Festival hub on social change
Talks, debates, panel discussions, plus some performance, film and exhibition
VENUE: CONWAY HALL
DATE: Sunday 20 October – 11.30am-5.30pm
If you are interested in getting involved please send a short introduction outlining your ideas to  celine@bloomsburyfestival.org.uk 
Public Engagement opportunities for Academics