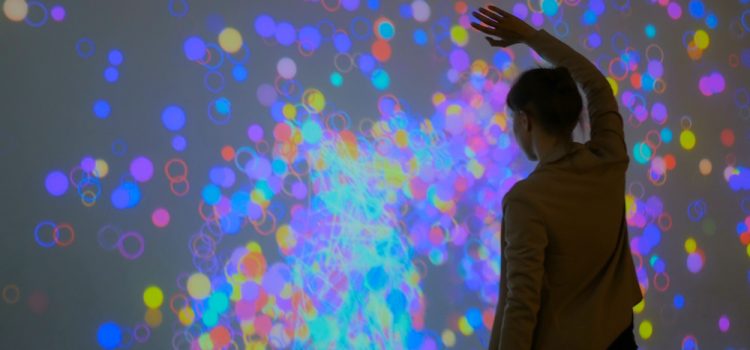 We are pleased to announce the first events for this year's festival running from Friday 16 – Sunday 25 October.
The whole team has been hard at work planning, programming and reimagining Bloomsbury Festival to ensure events are safe, engaging and have versions that can go ahead dependent on the government advice on social distancing at the time of the Festival.
The opening celebration Sights on Store Street (16 Oct) will now be a daytime and early evening promenade event from 12noon – 8pm. There will be musicians, performers, entertainers and academic 'illusion' experts. It will be the first chance to see the Bloomsbury Festival commissioned Opinion Pole by artists YARA + DAVINA. This interactive maypole is made in the image of centuries past but invites us to consider our visions of the future with messages on each of the maypole ribbons. The Opinion Pole will be on Store St and then in one of the Bloomsbury squares throughout the Festival.
There will be socially distanced music, and a new laboratory of visual illusions from Roger Hartley of The Bureau of Silly Ideas with Professor Andrew Stockman and colleagues from the UCL Institute of Ophthalmology.
The event is a gentle promenade of a street transformed, you can enjoy it as part of your daily exercise, in ones or twos, or in small household groups, stewarded for your reassurance and safety.
While the Festival very much hopes to have live events indoors, there are plans in place to make sure all events adhere to the latest guidance and there will be online versions of the majority of events if this is not possible.
The Conway Hall Hub (17 – 18 Oct) is where leading thinkers, activists, artists and academics gather to discuss Visioning the Future. Is a zero-waste lifestyle possible? How might A.I. be used in a medical setting? What do our urban futures look like as we challenge inequality? And a chance to give your thoughts on the future of London transport. All in Bloomsbury's home for those who dare to dream of a better world, Conway Hall.
The ever-popular New Wave Lunchtime Concerts will be available as premiere events via our YouTube Channel (Bloomsbury Festival Official), filmed inside one of Bloomsbury's most beautiful music rooms and featuring rising stars of classical music. The numerous walks have plans in place to explore the hidden areas of Bloomsbury with use of an electronic tour guide and headphone system to allow social distancing, or if this is impossible releasing the walks as a self-guided audio tour.
The whole team is incredibly proud of the steps taken to ensure a radically different Bloomsbury Festival, but with all the essence of what makes it so special, will be going ahead this October.
The full Festival programme will be announced in July.
Bloomsbury Festival is funded and supported by many organisations and businesses across Bloomsbury and beyond including major funders The Bedford Estates, University of London, UCL, Camden Council and Arts Council England alongside major sponsors, SHM and Bee Midtown.
First events announced for 2020 Vision Festival